The cost of health insurance is skyrocketing, and families are footing the bill. According to the Kaiser Family Foundation's annual benefits survey, families who get health insurance through their job cost $22,221 a year. 
These same families are left to pick up $5,969 of the tab of their healthcare needs, the exact average cost as last year for an employer-covered plan.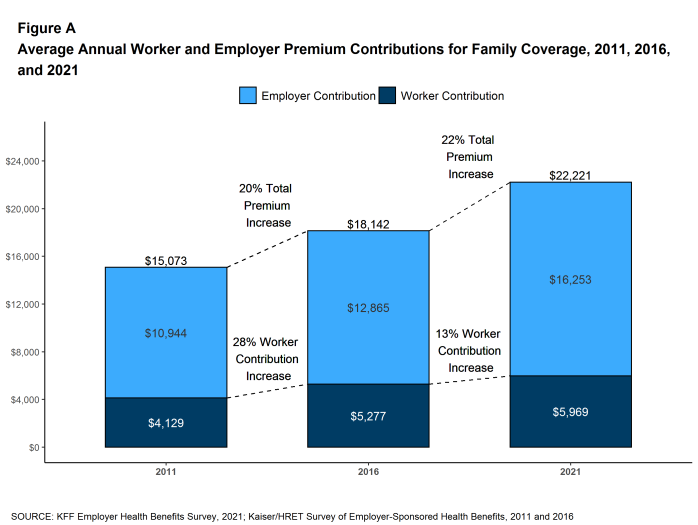 (source)
Annual family plan premiums rose 4% from 2020 to 2021, the same increase seen in previous years. However, it may be cause for concern as the annual inflation rate in the US surged to 6.2% in October of 2021, the highest since November of 1990 and above forecasts of 5.8%. (source)
The average premium for family coverage has increased 22% over the last five years and 47% during the previous ten years. Most covered workers contribute to the cost of the premium for their coverage. On average, covered workers contribute 17% of the premium for single coverage and 28% for family coverage.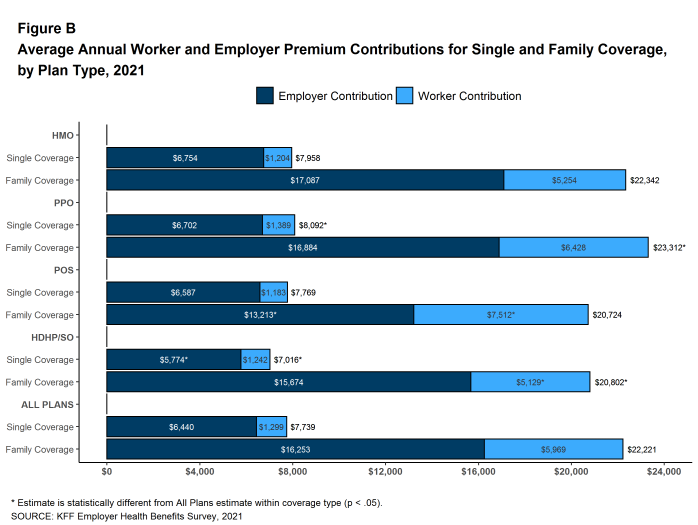 (source)
The average annual premium for employer-sponsored health insurance for single coverage is $7,739 in 2021. 
There's a lot to think about when it comes to health insurance. If you're looking for the best plan that will protect your family and keep them safe, then we can help! Our specialists will provide you with a breakdown of plans available from the best health insurance companies.
Get Your FREE
Health Insurance Quote